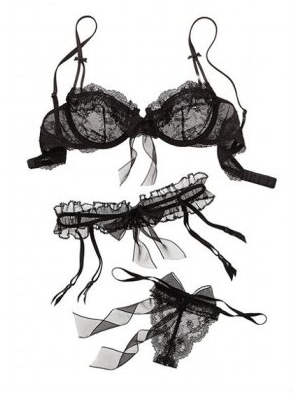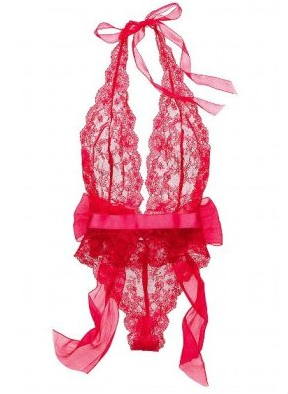 FEBRUARY just like that, and just like that it becomes all about Valentine's Day.
IT IS after all "the one" holiday in the month and the first one of the year…. so it is always milked.
The way I see it you can either;
a) go with it, be sweet, maybe plan to eat some fondue (chocolate at least),
b) completely ignore the date or
c) be against it because it is "commercial", that seems to be default reason.
But really, if ~all we need is LOVE~ what's not to like about the day?
Of course there is also all the lovely stuff we are showered with.
Take for example the perfectly timed release of Victoria's Secret high end Designer Collection. Some of the pieces "they say" where actually worn at the Victoria's Secret Fashion Show, a couple of months back.
And speaking of lingerie fashion shows…. have you seen the Zahia Couture Lingerie? Both the fashion show and the lookbook are beautiful. This is one of those stories that can only come true in France, Paris to be precise. Where else could you have a collaboration between an Escort and Karl Lagerfeld? (read about it here) Anyway, we'll be seeing more of Zahia, I do believe. BTW, here's an Alice in Wonderland inspired short film featuring her.
Zahia in The Book by Nick & Chloé (Official) from Zahia Officiel on Vimeo.
Happy First Friday♥