I don't get cold, really. Or perhaps, I should say I have a high tolerance for low temperatures. I would even go as far as saying that I enjoy being a little chilly. Today though I froze. It was every bit my fault. Not sure what part of "-15 Celsius" did I not understand. Long story short…… I came to realize I do not own anything with a hoody. Hard to believe, right?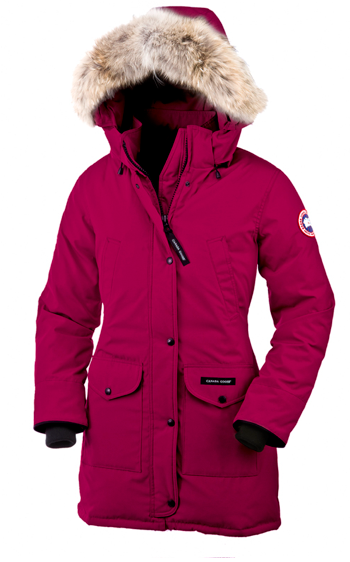 Suddenly this Canada Goose Trillium Parka, in Berry of course, is looking like the item I would most like to have in my closet right now. That furry hood would keep my whole head nice and toasty, likewise for the rest of my body.
Can't remember the last time my "must-have" item was a necessity instead of a want.
Any item you "need" and don't have?