Though quite overlooked, while (inevitably) recapping on the pics and looks worn at the MET GALA,
Jessica Stam's dress jumped right at me! Granted, she could wear Zara and make it look Couture. But this one appeared special, upon a closer look, turns out the Canadian stunner chose not a current collection piece or even an obscure vintage find, but a dress made during the golden years at Dior (IMHO) by none other than John Galliano for the Couture Collection Fall/Winter 2006.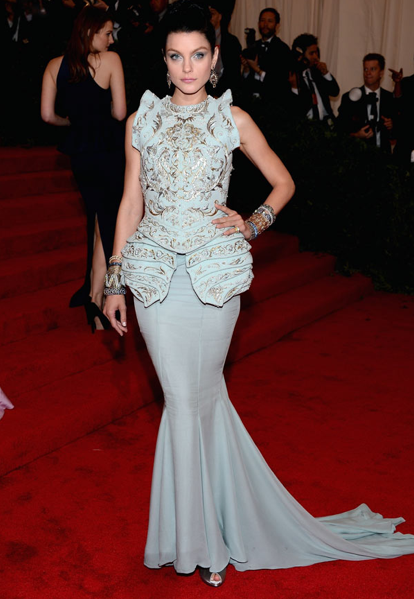 I can't help but feel glad when I see one of John's creation being as admired as they ever were, aside of anything else and regardless of what has transpired, cause…. isn't it supposed to be all about the fashion anyway, and this dress stands and speaks on its own.