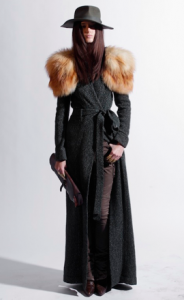 ~You've probably already heard that the design duo behind Juicy Couture, Gela Nash-Taylor and Pamela Skaist-Levy, have a new label Skaist-Taylor.Their first Collection, named "Because the sky is blue" debuted a couple of weeks ago and if it's any sign of what's to come…. this is going to be good…very good.
As if I wasn't sold already, there is ~of course~ a fabulous fashion film, shot in beautiful California, to go-with.
Skaist-Taylor: Self-Control on Nowness.com.
Just the vibe to get the weekend started ♥